Invoice, Estimate and expenses all in one
Invoice your customers, from your phone or laptop in seconds. Save time, stay organized and look professional!
Iphone / Ipad
Anroid / Laptop / PC
For contractors, freelancers, owner-operators, creatives, and other small business owners.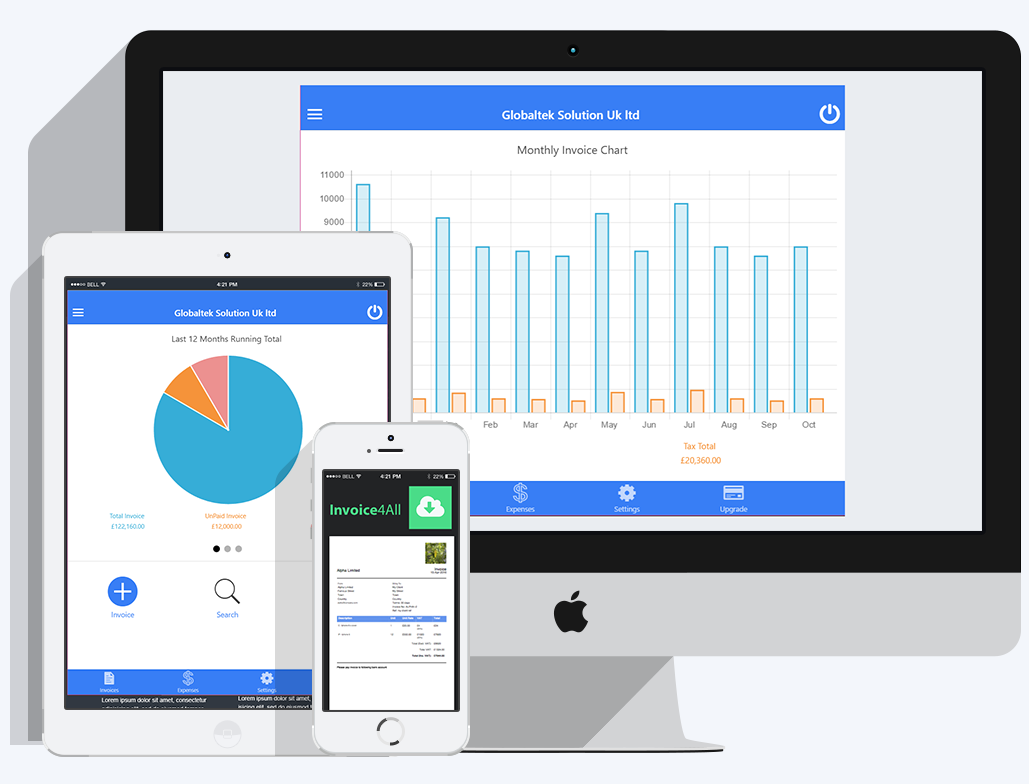 Best Invoicing app you will ever use
From any device
Invoie4all app allow you to manage your estimates, invoices and expenses from iphone, ipad, laptop or anroid phone. It stores all your data securely in cloud so everything stays in sync.
Paperwork simplified
You can easily monitor your balance from invoice4all charts and reports. It let you mark your invoices as paid/unpaid so you can stay on top of your outstandings.
Easy to use
One of the most simple and easy app available on appstore. It takes few minutes to setup before you start managing your invoices and expenses on the go.
Save your weekend and evening
With just few touch you can manage all your invoices and expenses withing no time.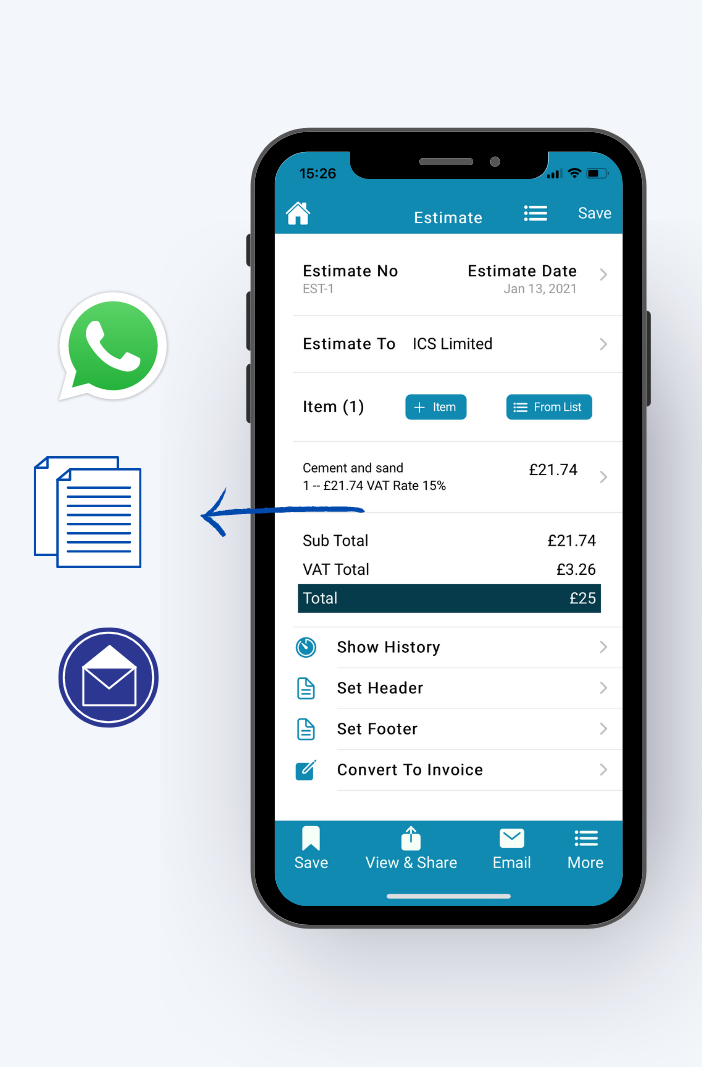 Professional Invoice Templates
Send professional estimate via email / whatsapp / text on the go straight from your phone and win Customers!
Convert Estimate to Invoice
With one touch, you can convert estimate to invoice without re-keying the data and get paid faster.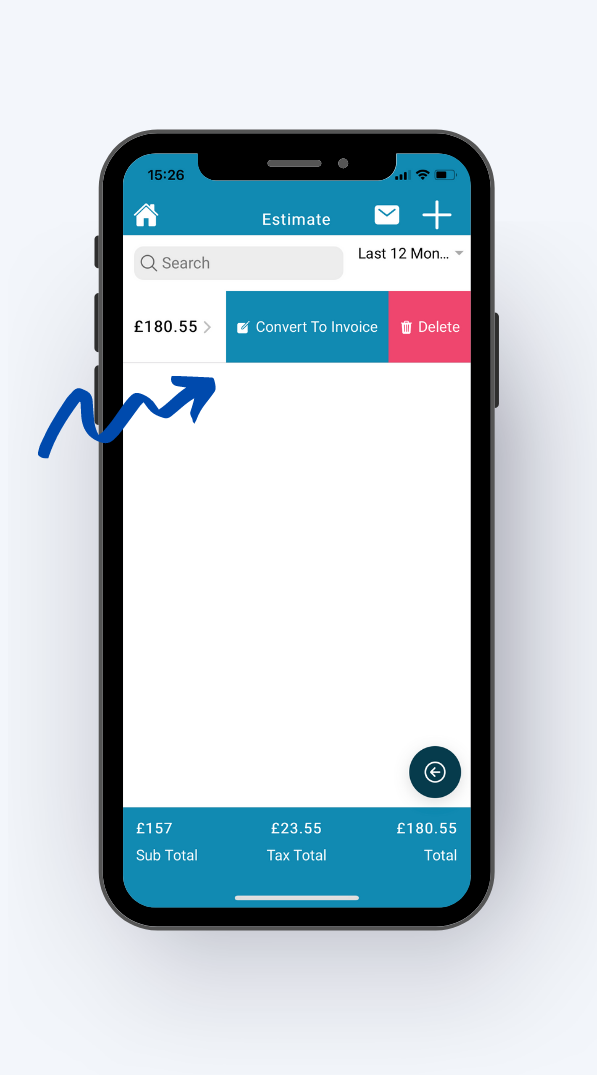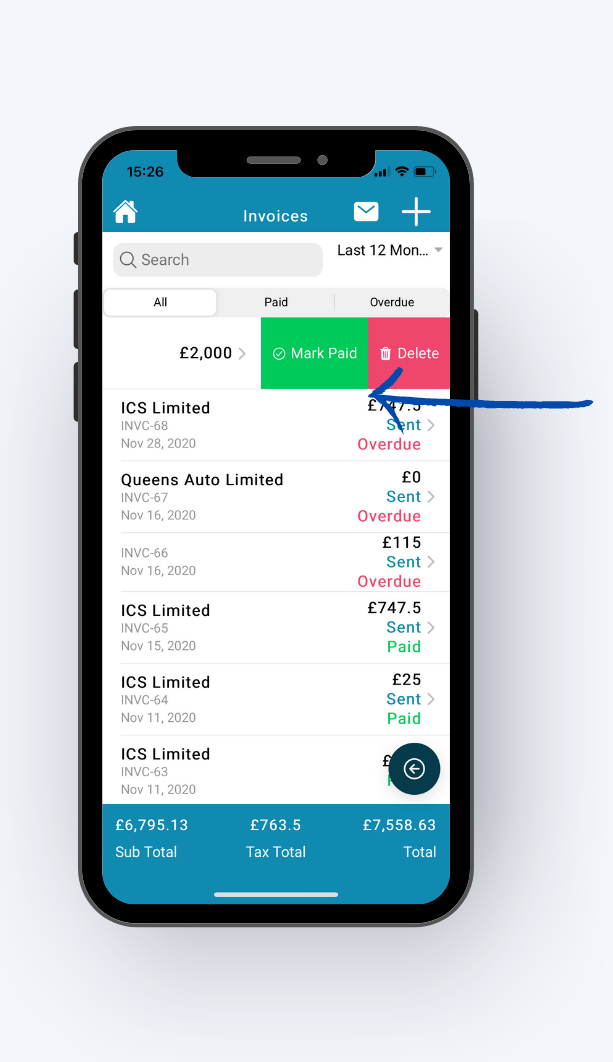 Get notified if Invoice is overdue!
Invoice4all allows you to easily track all your outstanding invoices. You can mark invoice as paid and send reciept to your customer.
See how your business is performing!
Valuable reports available with one touch which allows you to measure the sucess.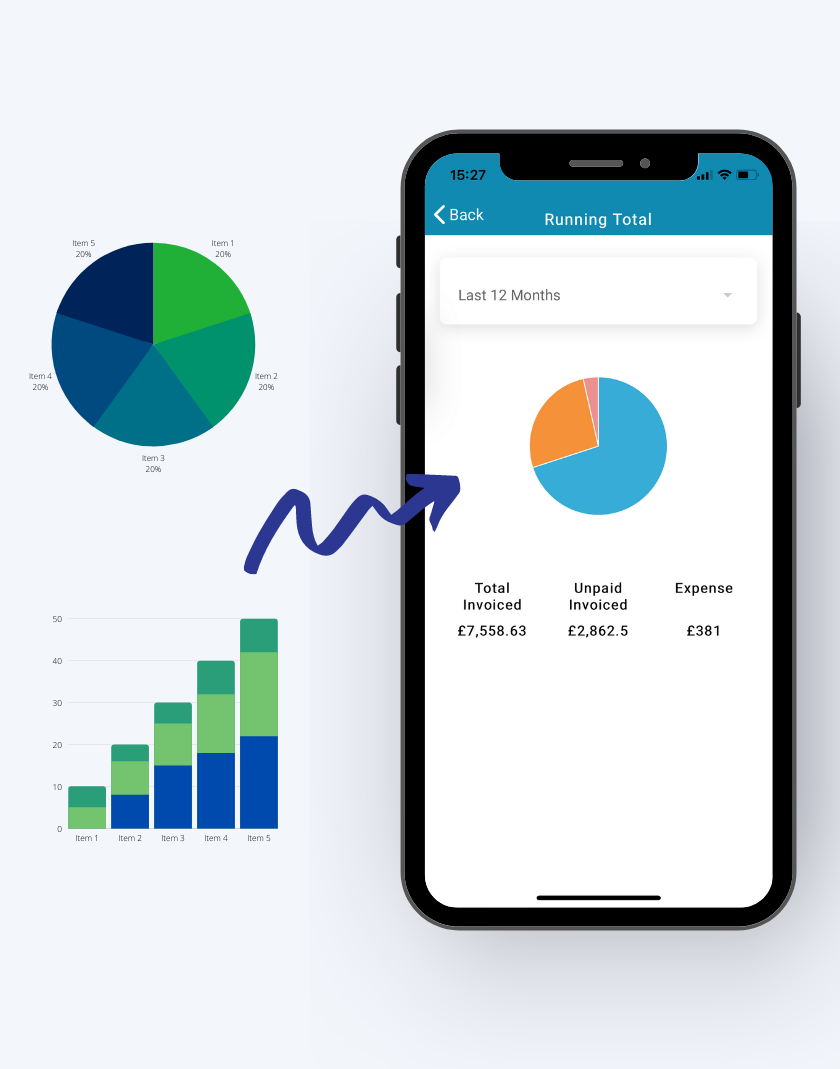 Popular features of invoice4all.
Free enterprise plan on registraion. No payment details required.
Setting up your company in a minute.
Create estimates, invoices and expenses with reciepts from any device.
It stores all your data securely in the cloud so every thing remains in sync.
You can email invoices to your client or accountant straight from your app
No of professional invoices templates.
You can manage your balance sheet by marking invoices as paid.
Top Free Invoice App ....